About me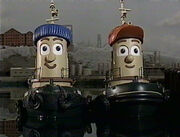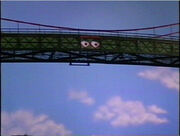 Hey, it's me tug97. I am an admin here on the Theodore Tugboat wikia, so feel free to ask me any questions regarding Theodore Tugboat, or the wikia itself.
I watched Theodore Tugboat back when I was young. During my Summer break in 2007, I rediscovered the show, started collecting the merchandise, and eventually became active in the fanbase when I joined YouTube in 2008. I have seen many members come and go in that time, as well as those who stick around. I visited Nova Scotia in the summer of 2019. I saw many real life components of "The Big Harbour", as well as Theodore Too, and some of the television models at the Maritime Museum of the Atlantic.
I am also an admin over on the Tugs wikia, so come on over and check it out! Also, check out my YouTube channels (tug97 and tug97two) for videos on Theodore Tugboat, Tugs, Salty's Lighthouse, and Thomas the Tank Engine and Friends. I am also on Twitter under the name 'thetug97'.
Achievements:
December 31, 2012- Became admin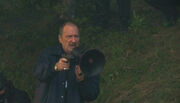 Janurary 13, 2013, 9:52 AM PST-won my first lucky edit badge (7,000th edit)
April 30, 2013, 6:19 AM PST- won lucky 8,000th edit badge.
August 2019: Visited the real "Big Harbour"
My Theodore Tugboat Collection
Each list is in order (if my memory is correct) of when I got each item.
VHS tapes:
American
Nighttime Adventures
Theodore's Friendly Adventures
Underwater Mysteries
Theodore Helps a Friend
Big Harbor Bedtime
Theodore's Exceptional Friends
Theodore's Big Adventure
Canadian
Hank and the Nightlight
Theodore to the Rescue
Emily Goes Overboard
Theodore's Whistle
Theodore and the Treasure Team
Theodore and the Harbour Crane
Swedish
Krokodilgrottan (Dark and Scary Cove)
Spöket (George's Ghost)
Valungen (Whale of a Tug)
DVDs
Theodore's Friendly Adventures
Bosse Bogserbåt 1
Bosse Bogserbåt 2
Theodoor de Sleepboot 1
Theodoor de Sleepboot 2
Nighttime Adventures
Big Harbor Bedtime
ERTL Diecast
Great Ocean Dock
Theodore
Emily
Foduck
Northumberland
Brunswick
Constance
Carla
George
Brio
Emily
Barrington
Chester
Clayton
Benjamin
Prototype George
George
Foduck
Hank
Theodore
Books
Theodore's Splash
Theodore to the Rescue
Theodore's Best Friend
Theodore's Whistle
Community content is available under
CC-BY-SA
unless otherwise noted.