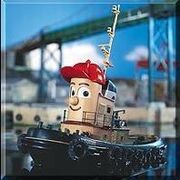 Hello, my name is danparker.
My deviantart account- http://danparkerstudios.deviantart.com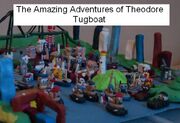 I have been writing my own stories of Theodore Tugboat to keep it alive.
Completed Stories
Theodore And The Bridge
Hank And The Big Canyon
George And The 5 Great Lakes
Emily And Carla
Foduck Has A Problem
Theodore And Barrington
Hank The Hero
The Big Ships
Northumberland And Pugwash
The Hot Day
Oils Lines
Theodore's Friendship Circle
Hank's Overload
Emily Jerks It Out
Shooting Stars
Foduck and the Lifeboats
Carla Is Cool-less
Tex Friends
Oil Rigs, Barges And Dories
George's Giant's
Theodore Runs Away
Theodore The Victorious And Hank The Volcano
Conrad Explorer
Visit
Together
Community content is available under
CC-BY-SA
unless otherwise noted.