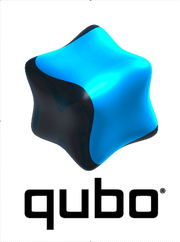 Qubo is a childrens programing channel that reruned Theodore Tugboat from January 8, 2007 to September 13, 2009.  It originally showed Theodore at 12:00 pm EST and 6:00 pm EST, then later showed it at 12:00 am EST and 5:00 am EST. It only showed 52 episodes of the series.
Qubo was a joint venture between Ion Media Networks, NBCUniversal, Corus Entertainment, Scholastic Corporation, and Classic Media.
Trivia
Only the first season, the second season and some episodes from the third season were shown on Qubo, this has been done with the other shows they aired at the time.
Only the credits for the second episode were shown.
In many of the first episodes of the broadcast, the last few seconds with the Harbourmaster, including the credits were cut before he could say his usual closing lines.
Episodes
Season 1
Season 2
Season 3
Promo Video
Community content is available under
CC-BY-SA
unless otherwise noted.