"My brain is sore from memorizing all those signals!"
"I know what you mean! Foduck's class gives me a pain in the head too!"
— Hank and George
Emergency
Director(s)
Producer(s)
Writer(s)
Narrator
Previous episode
Next episode
Emergency is the seventh episode of the second season.
Plot
George complains about having to attend Foduck's signal flag class. He would rather have free time. But when the big tug encounters a ship named Freda who can't talk, George wishes he had paid closer attention. Luckily, Theodore had paid attention and he recognizes the flag on Freda. It means 'danger, keep away.' George realizes that he could have been seriously hurt. He apologizes to Foduck and never again complains about having to go to signal flag class.
Characters
Trivia
Stock footage from Theodore and the Big Harbour is used.
An alternate scene from Theodore the Vegetable

 is also used.

The flags Foduck raises in his signal flag class are Papa, Yankee, Victor, and Uniform.
The flags used at the end of the episode are Kilo and Charlie.
Going by filming order, this is the ninth episode of the second season.
In Other Languages
| Language | Name | Meaning |
| --- | --- | --- |
| Norwegian | Signalflagg | Signal Flags |
| Finnish | Hätätapaus | Emergency |
| Danish | Nødsituation | Emergency |
Video Release
Norway. Finland and Denmark) - 1997
Watch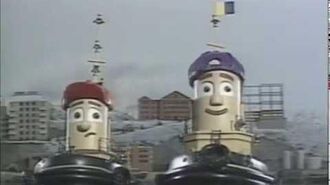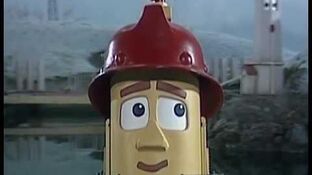 Community content is available under
CC-BY-SA
unless otherwise noted.